Botox treatments are one of the least invasive anti-aging treatments available today with around 1.5 million Americans receiving these injections each year, but many people ask, "When should I start getting Botox?" 
While many Americans receive Botox to reduce the appearance of crow's feet or frown lines, the procedure is growing in popularity with younger people as a wrinkle preventative to stop aging before it even gets started. It can also help reduce fine lines and wrinkles but it can also help with other medical issues such as chronic migraines or excessive sweating.
How Does Botox Work?
Botox is a drug derived from a naturally-occurring bacterium called Clostridium botulinum found in forests, lakes, and in the soil. The bacterium can cause botulism, which is a severe form of food poisoning that can be fatal. But years ago, scientists found that this bacterium, when distilled properly, can also have a very positive effect on the human body. Botox is the name brand of the drug made from Clostridium botulinum, and it's been used effectively since 2002 to treat moderate to severe frown lines in people seeking its cosmetic benefit. 
It's safe, effective, and is in widespread use all over the world. The manufacturer boasts they've sold more than 100 million vials of Botox since the FDA approved it more than 18 years ago. 
Sun damage, genetics, and the repeated muscle contractions from raising your eyebrows, frowning, smiling, or squinting can cause facial skin to crease, fold, and furrow, resulting in facial lines. Botox, as an injectable treatment, temporarily blocks the underlying muscle activity that causes the crows feet, frown lines, or other wrinkles in the face. Your skin will look visibly smoother and the effect is natural – which is exactly why so many people seek Botox treatments each year. Most patients see a smoothing of lines within 24 to 48-hours after treatment and the effect lasts up to four months.
When is the Right Time to Get Botox?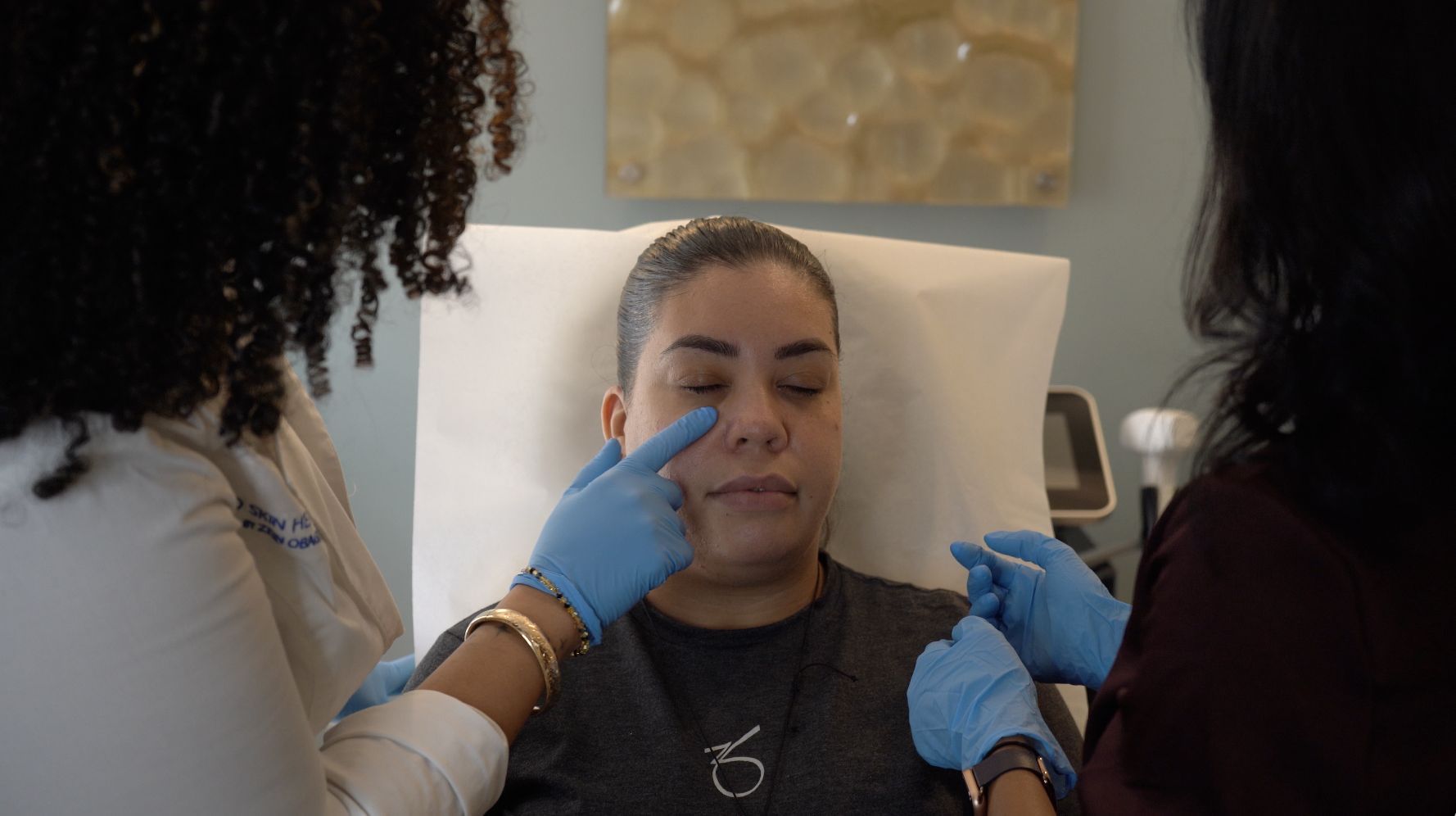 Krishma Patel, PA-C, at Lake Nona Ophthalmology Med Spa, says, "An ideal time to start Botox is a very personal decision. There's no right or wrong time."
There is no rule for when you should begin your Botox treatments. There is no average time to get Botox; if you're over age 18, you can begin treatments any time. The question is, how does your skin look now and what effect are you trying to achieve?
Krishma says, "The timing will vary from person to person. It can depend on genetics, sun exposure, your occupation, and how expressive the person's face is in their daily life." If you've noticed the beginnings of fine lines in your skin, or if you want to reverse the effects of aging later in life, Botox can help. 
This is especially for those of us living in the sun belt. Most of us flocked to Florida because we love the sun and sea; but all this frolicking in the surf can take a toll on our skin. But even younger people can benefit from Botox treatments. 
Botox can help with:
Dynamic wrinkles are caused by muscle movements in your face, such as when you smile, squint, or laugh

Static wrinkles are caused by aging and the loss of collagen and elasticity that comes from smoking or the sun
Botox can be used with fillers in older people to smooth out aging skin. But increasingly, Botox is being used by younger people as a preventative treatment to slow down wrinkles before they become a problem.
Am I Too Young for Botox?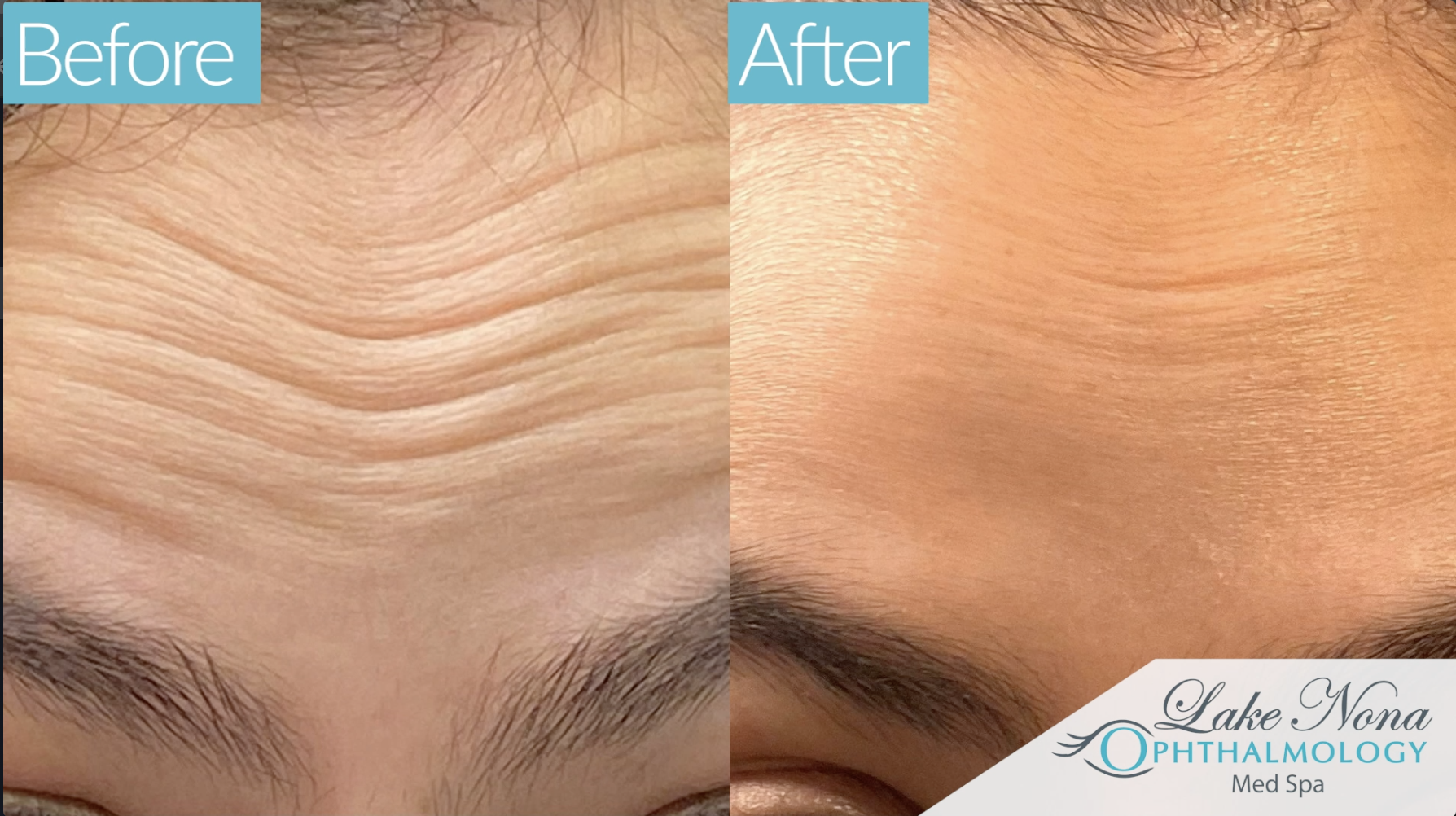 Preventative Botox can start in your 20's. Genetics play a big role in how your face ages. When you start to notice the telltale signs of wrinkles your Mom or Dad had, it's time to call us. Krishma says, "From an anti-aging perspective, it is important to begin treatment with Botox prior to the formation of static wrinkles."
Allure magazine suggests that Botox can help people at all stages of their life. For example:
In your 20s you may begin to see the first lines around your mouth as you smile or the "11" crease in your forehead when you frown

In your 30s sun damage along with the repetitious movements of your face or even smoking could lead to facial wrinkles

If you're in your 40s you will definitely see the signs of environmental exposure (sun, wind) and the beginnings of the aging process that will line your face
Botox cosmetic treatments can definitely make a difference if you're in your 50s or 60s. Particularly with women, who, at that age have about one-tenth of the estrogen they had in their youth. Estrogen, that "female" hormone, stimulates collagen and oil production in the skin. When you lack that hormone, the skin begins to dry out and fine and deep-set wrinkles start to take hold. The facial skin can also sag, producing jowls and sunken cheeks. Dark spots from too much sun can also appear on the face and hands.
Even after 60, Botox can work wonders as an innovative, non-invasive solution to soften the lines in your face. At any age, you do not have to settle for looking anything less than your very best, and Botex cosmetic treatments are nature's solution for improving how you look and feel about yourself.
There are all kinds of cosmetic procedures available today to slow the aging process. However, Botox works well at any age as both a preventative to stop wrinkles and as a cosmetic enhancement that can reduce fine and deep lines after they occur.
While there are few complications or side effects from these treatments, Botox should only be used in a professional medical spa setting under a doctor's care to avoid side effects. Lake Nona Ophthalmology and Med Spa offers expert clinical care from a medical staff and an expert team in a state-of-the-art facility. If you're interested in Botox, call Lake Nona Ophthalmology and Med Spa at 407-857-3937.