Lifelong Eye Health and Facial Wellness
Our vision at Lake Nona Ophthalmology is to provide lifelong eye health and facial wellness by empowering our patients.
We believe that each patient should have active access to our practice to complete forms, schedule appointments, correspond with our team, and learn more about the eye, its various conditions and what treatments are available to help you see better, look better and feel better.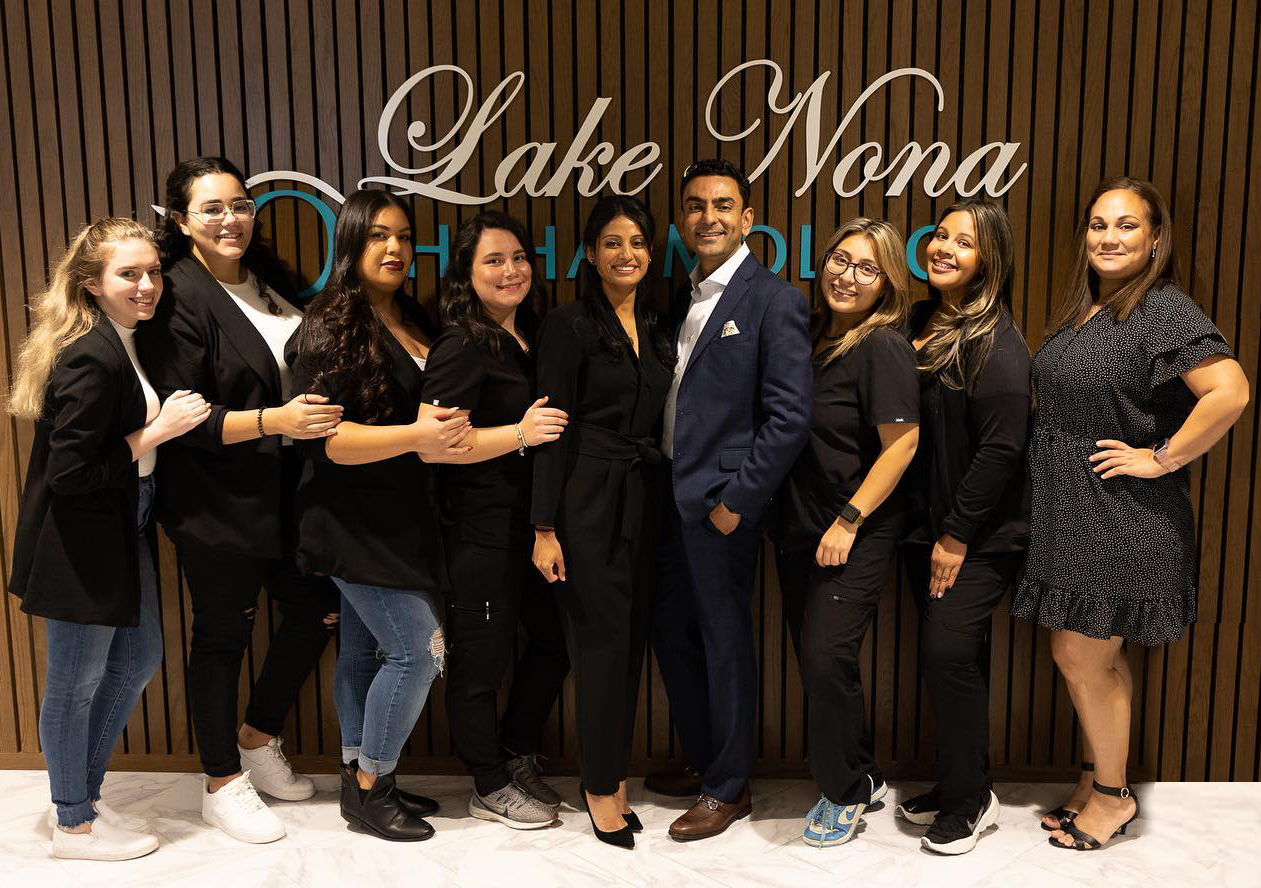 WHAT PEOPLE ARE SAYING
Excellent Staff especially Alie who went above and beyond and made sure I had everything that was needed and answered all of my questions ! Thank you !
Love this office. Astrid is really knowledgeable about skincare and makes good recommendations. I like Mrs. Patel for filler. She listens and takes her time to make patients are happy. Office staff are friendly.
Rafael Santana
2021-05-09
Dr Patel takes his time and answers each question and explains in detail which is the best treatment to follow, the staff of Dr Patel is incredibly dedicated to the best of the patient, my experience with Dr Patel was excellent, my surgery was a success and Dr Patel gives follow-up after the surgery as well as the office manager Alie, I recommend Dr Patel for the care of your eyes, from the reception with Andrea the eye care technician Rhiana and the extra service that offered in Dr Patel office with Astrid (spa skin care) is the place you must visit for the health of your eyes and for the beauty that goes with them.
Harvey Schwartz
2021-04-28
The best
Dr Patel saved my vision. I cannot thank him enough! The first week of January I suffered a pretty horrific eye injury playing Dek Hockey. I was struck directly in my left eye by a hard plastic ball traveling at 30-40mph. I was immediately blind in my left eye as it filled with blood. I went to the ER at ORMC and Dr Patel was called when it was determined by CT scan that I had a 5mm tear on my eyeball on the back side. He arrived to the hospital very quickly after they called him. He took me to surgery and repaired my torn eyeball. Discharged me at 330am and saw me back at his office for a follow up 7hrs later. He referred me to a retina specialist for further evaluation. I'm happy to say that not only has my vision returned as of yesterday I'm 20/25 in an eye that I was blind in not too long ago. He's amazing. Thank you Dr Patel for being there 24/7 for those in need of your services!!