Laser Hair Removal
Shaving. Tweezing. Waxing. Ugh. There's a lot of time and money that goes into removing unwanted body hair, but what if there was a permanent solution? Laser hair removal is a virtually painless medical procedure that can be conducted almost anywhere on the body to remove unwanted body hair, including the legs, underarms, upper lip, chin and bikini line.
How Laser Hair Removal Works
Laser hair removal is a medical procedure that uses a laser to remove unwanted hair. The laser is a pulsing beam of light that travels at a fraction of a second and passes through the skin to an individual hair follicle. The heat from the laser damages the hair follicle so that the hair cannot grow in the future. Depending on the size of the area being treated, a session can last anywhere from 10 minutes to an hour and it may take several session to remove all of the unwanted hair. After a session, the skin may feel and look sunburned for the next couple of days. Cool compresses and moisturizers may help with irritation. Over the next month, treated hair will begin to fall out.
Shaving vs. Laser Hair Removal
Below you'll find a few of the pros and cons to shaving and laser hair removal so you can make an informed decision when it comes to getting rid of your unwanted hair.
Shaving
Pros
Cheap: Of all hair removal options, shaving is generally the cheapest in the short time.
Quick: Shaving provides instant satisfaction, whereas laser hair removal requires multiple sessions for complete results.
Flexible: You can remove hair on your own time and you can choose whether to have hair in certain regions or not – the decision is not permanent.
Cons
Not permanent: You will notice hair the next day, or sooner!
Time consuming: 5-10 minutes every day can really add up (72 Days in your lifetime are spent shaving believe it or not).
Knicks and cuts: Constant cuts can be annoying and affect quality of your skin.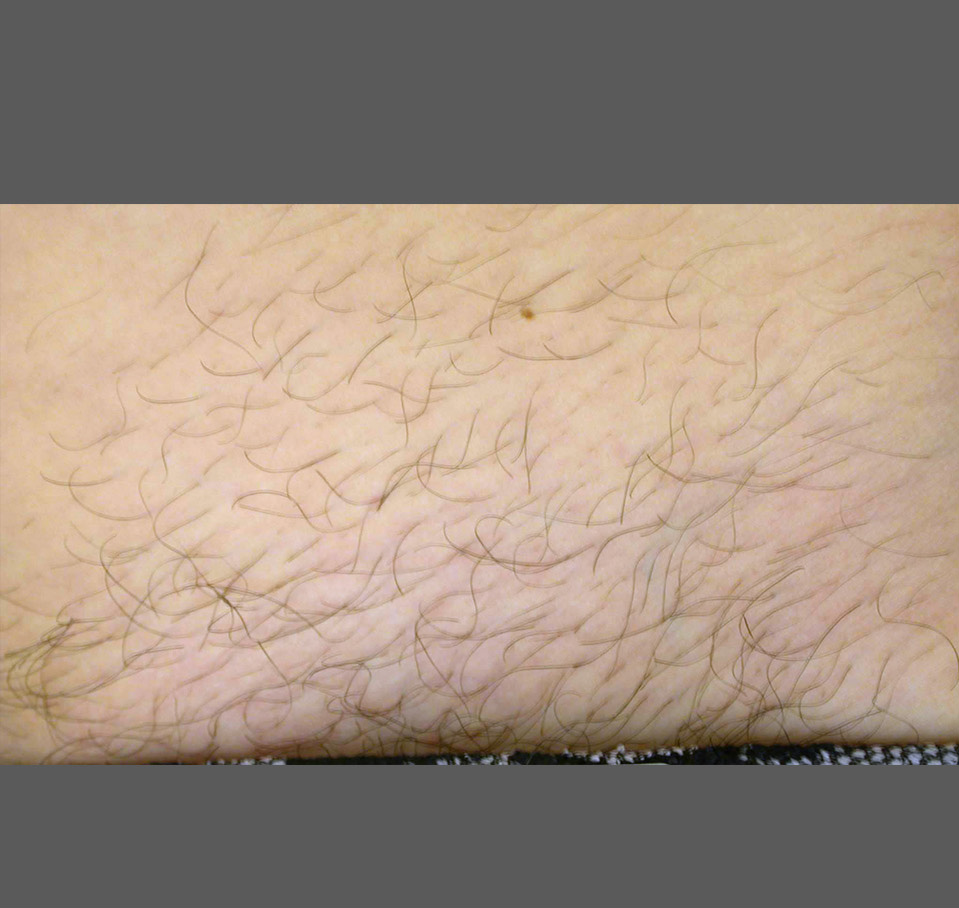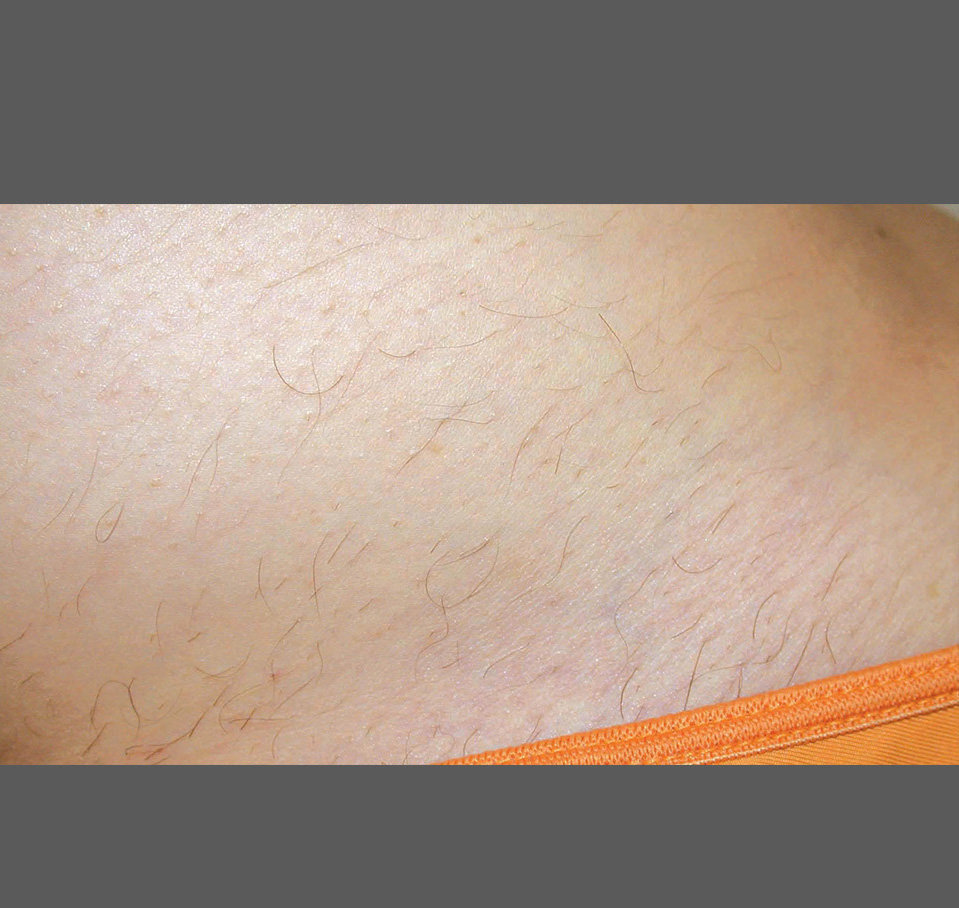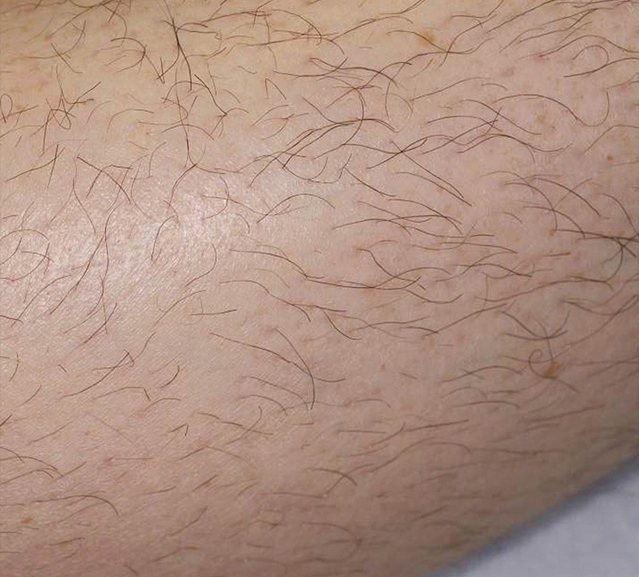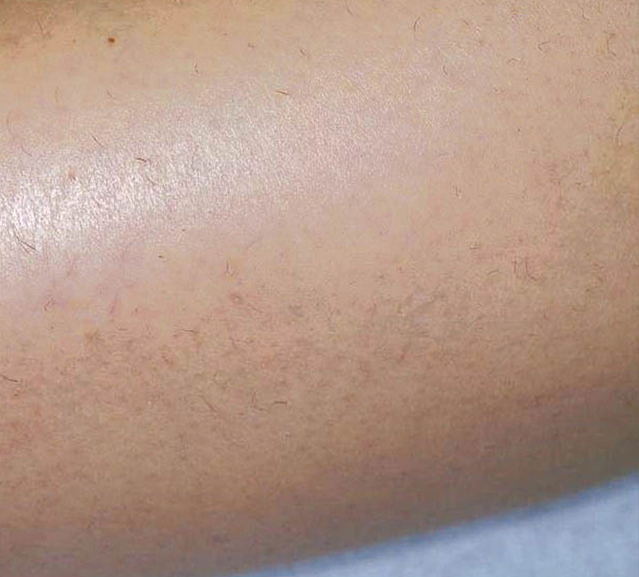 Pros
Effective: After about 5 sessions, 80-90% of hair is permanently reduced or removed.
Long-Lasting: It can be months or even years before you see the hair again, if at all (Results vary among patients).
Convenient: No more cutting yourself shaving or tearing your skin with wax. Just a few quick and virtually pain-free sessions and you'll be hairless wherever you choose to be.
Long-term Savings: Laser Hair Removal will cost the patient less over his or her lifetime when compared to shaving or waxing.
Cons
Up-front costs (in the short-term): Laser Hair Removal tends to cost more than other hair removal techniques due to the necessary number of sessions in the short time. Med Spa, however, has competitive pricing as well as no-interest patient financing available. However, in the long-run you save money compared to what you spend on razors (which is nearly $10,000 in a lifetime).
May be painful: Depending on your pain tolerance, getting laser hair removal can feel like a slight pinch, or a hot snap. Again, this varies from patient to patient and many tell us it's not painful at all.
Requires multiple sessions: Unfortunately laser hair removal is not a one-stop-shop. For effective results, multiple sessions are required to fully eliminate the hair follicle.
What People Are Saying
Excellent Staff especially Alie who went above and beyond and made sure I had everything that was needed and answered all of my questions ! Thank you !
Love this office. Astrid is really knowledgeable about skincare and makes good recommendations. I like Mrs. Patel for filler. She listens and takes her time to make patients are happy. Office staff are friendly.
Rafael Santana
2021-05-09
Dr Patel takes his time and answers each question and explains in detail which is the best treatment to follow, the staff of Dr Patel is incredibly dedicated to the best of the patient, my experience with Dr Patel was excellent, my surgery was a success and Dr Patel gives follow-up after the surgery as well as the office manager Alie, I recommend Dr Patel for the care of your eyes, from the reception with Andrea the eye care technician Rhiana and the extra service that offered in Dr Patel office with Astrid (spa skin care) is the place you must visit for the health of your eyes and for the beauty that goes with them.
Harvey Schwartz
2021-04-28
The best
Dr Patel saved my vision. I cannot thank him enough! The first week of January I suffered a pretty horrific eye injury playing Dek Hockey. I was struck directly in my left eye by a hard plastic ball traveling at 30-40mph. I was immediately blind in my left eye as it filled with blood. I went to the ER at ORMC and Dr Patel was called when it was determined by CT scan that I had a 5mm tear on my eyeball on the back side. He arrived to the hospital very quickly after they called him. He took me to surgery and repaired my torn eyeball. Discharged me at 330am and saw me back at his office for a follow up 7hrs later. He referred me to a retina specialist for further evaluation. I'm happy to say that not only has my vision returned as of yesterday I'm 20/25 in an eye that I was blind in not too long ago. He's amazing. Thank you Dr Patel for being there 24/7 for those in need of your services!!