Juvéderm
Have you thought about plastic surgery, wrinkle reduction systems or facial fillers? One of the more popular options in Lake Nona and throughout Orlando is Juvéderm. But what is it and how does it work?
Everyone's skin ages differently and you might want to rejuvenate problem areas. Young, healthy-looking skin contains an abundance of a naturally hydrating substance called hyaluronic acid (HA). As you age, sunlight and other factors can reduce the amount of HA in your skin. This lack of HA causes your skin to lose structure and volume, creating unwanted facial wrinkles and folds – like those parentheses lines around your nose and mouth.
What am I putting in my body?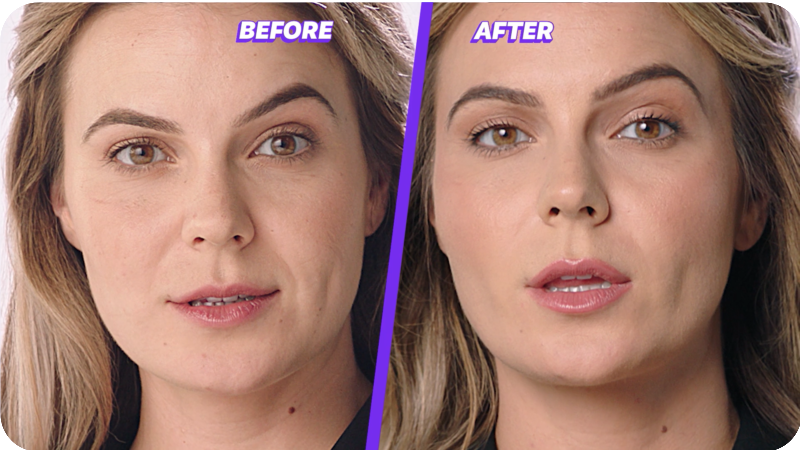 Juvéderm is made of Hyaluronic acid (HA). HA is a naturally occurring component of your skin. In fact, 40% of your dermis (the deep layer) is made from HA. Some forms of HA are derived from other animals (roosters, pigs) but these forms of HA have unique proteins that can make them more susceptible to an allergic reaction, whereas Juvéderm is manufactured using HYLACROSS™ technology, creating a smooth-consistency gel. Bacteria are completely removed at the end of their process and there is no residual protein to cause an allergic reaction with Juvéderm.
Is there anything I would need to do before treatment?
We recommend you stop medications that can prolong bleeding, such as aspirin and non-steroidal anti-inflammatories (NSAIDs), for at least a week prior to receiving treatment in order to reduce the risk of bruising and bleeding at the injection site.
What can I expect after the treatment?
Because Juvéderm is a simple, nonsurgical wrinkle treatment, there is minimal recovery or downtime, and the results are instant. So you can schedule an appointment on the way home from work or the gym, or even while the kids are at soccer practice. You will be advised to avoid strenuous exercise, consumption of alcoholic beverages and extended exposure to sun or heat for 24 hours and then you can get right back to your daily routine.  Bruising is the most common consequence after the procedure and it can vary from person to person; most of the bruising will resolve within one to two weeks.
Unique Benefits of Using Juvéderm Voluma™ XC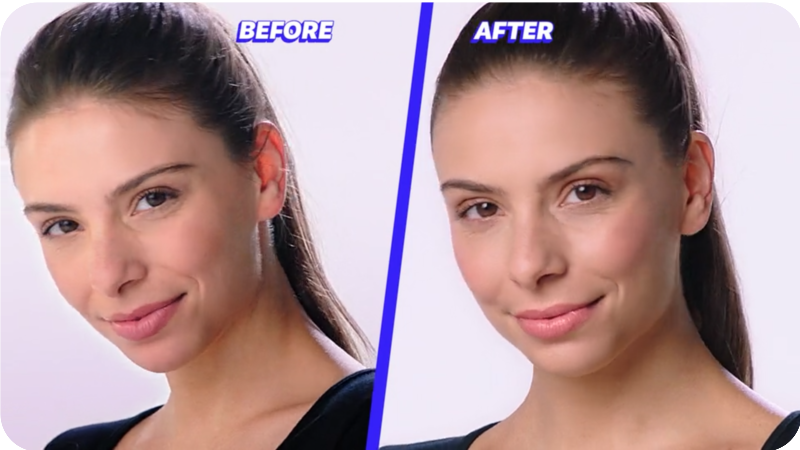 Have you heard of Voluma to help lessen the appearance of the "smile lines" around your face and cheeks? How do you know if it will work for you and when should you expect to see a positive change?
First, let's discuss what Voluma actually is.
What is Voluma?
Voluma is a unique hyaluronic acid filler from the makers of Juvéderm and Botox. Hyaluronic acid is proven to restore age-related volume loss in the cheeks and cheekbones, the root cause of many aging changes.  Before Voluma, surgery was the only option to lift the overlying skin and lessen the appearance the deeper soft creases.
Voluma was approved by the FDA in December 2013 and is the first filler to "temporarily correct age-related volume loss in the cheek area of adults over the age of 21."
Key Benefits of Voluma
As we age, a combination of fat and bone absorption causes skin to sag and a hollowing of the cheeks to develop. Voluma works to temporarily restore the effects of aging by restoring the volume in the mid-face.  Voluma treats the root problem of mid-face aging changes, and improves the appearance, convexity, and contour of the area! Some of the primary benefits include:
It is the only hyaluronic acid-based filler to receive FDA approval.
Results appear noticeable upon treatment.
Age reversing effects can last for up to 2 years.
What People Are Saying
Excellent Staff especially Alie who went above and beyond and made sure I had everything that was needed and answered all of my questions ! Thank you !
Love this office. Astrid is really knowledgeable about skincare and makes good recommendations. I like Mrs. Patel for filler. She listens and takes her time to make patients are happy. Office staff are friendly.
Rafael Santana
2021-05-09
Dr Patel takes his time and answers each question and explains in detail which is the best treatment to follow, the staff of Dr Patel is incredibly dedicated to the best of the patient, my experience with Dr Patel was excellent, my surgery was a success and Dr Patel gives follow-up after the surgery as well as the office manager Alie, I recommend Dr Patel for the care of your eyes, from the reception with Andrea the eye care technician Rhiana and the extra service that offered in Dr Patel office with Astrid (spa skin care) is the place you must visit for the health of your eyes and for the beauty that goes with them.
Harvey Schwartz
2021-04-28
The best
Dr Patel saved my vision. I cannot thank him enough! The first week of January I suffered a pretty horrific eye injury playing Dek Hockey. I was struck directly in my left eye by a hard plastic ball traveling at 30-40mph. I was immediately blind in my left eye as it filled with blood. I went to the ER at ORMC and Dr Patel was called when it was determined by CT scan that I had a 5mm tear on my eyeball on the back side. He arrived to the hospital very quickly after they called him. He took me to surgery and repaired my torn eyeball. Discharged me at 330am and saw me back at his office for a follow up 7hrs later. He referred me to a retina specialist for further evaluation. I'm happy to say that not only has my vision returned as of yesterday I'm 20/25 in an eye that I was blind in not too long ago. He's amazing. Thank you Dr Patel for being there 24/7 for those in need of your services!!