Hydrafacial Keravive
The HydraFacial Keravive is a three-step scalp and hair treatment designed to painlessly unclog hair follicles and remove dead skin while promoting hair growth through increased hydration and circulation.
The HydraFacial Keravive takes cleansing to a deeper level. The result is a more lustrous head of hair stemming from hair follicles that are clean and functioning as they should.
In other words, it's like a facial – for your hair.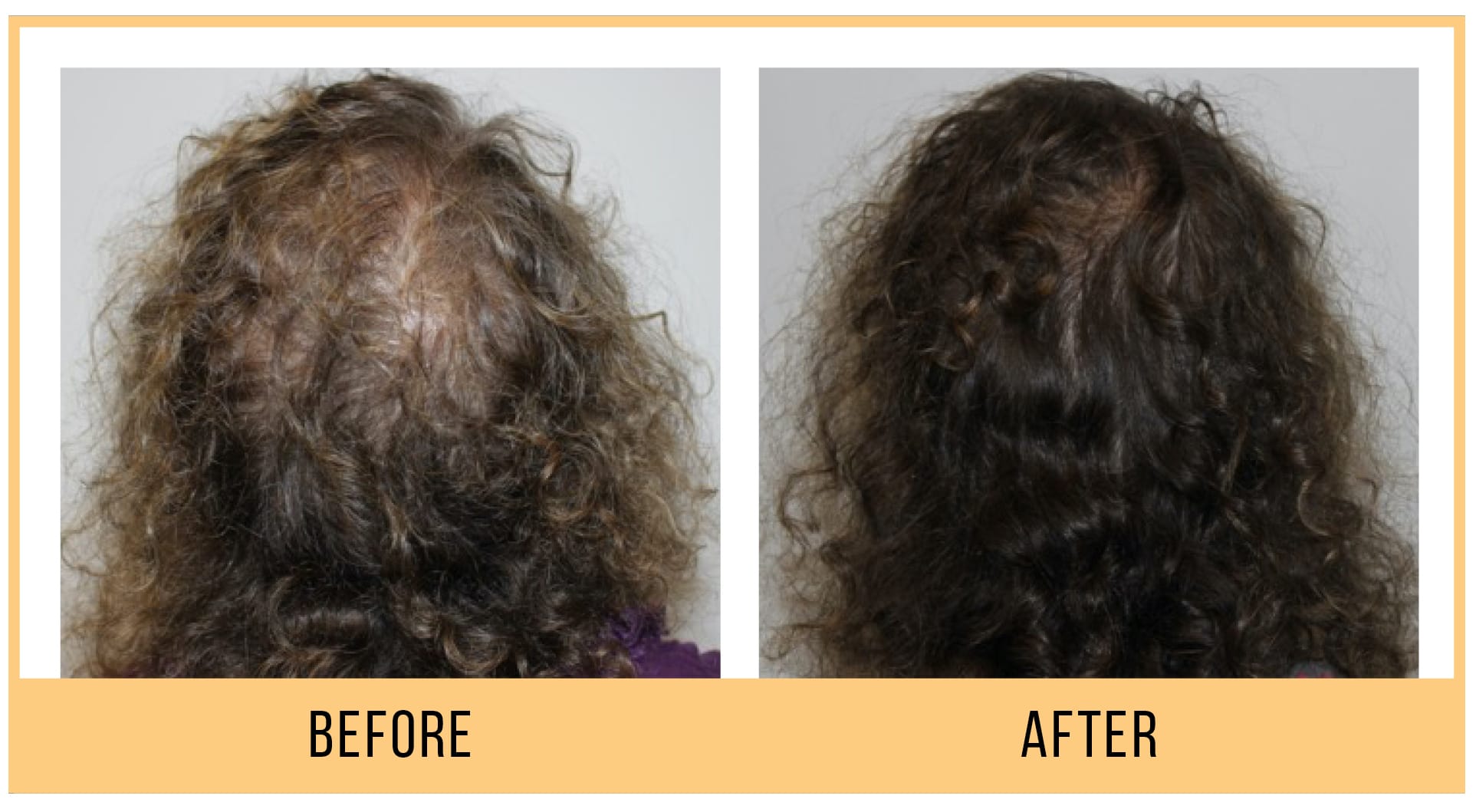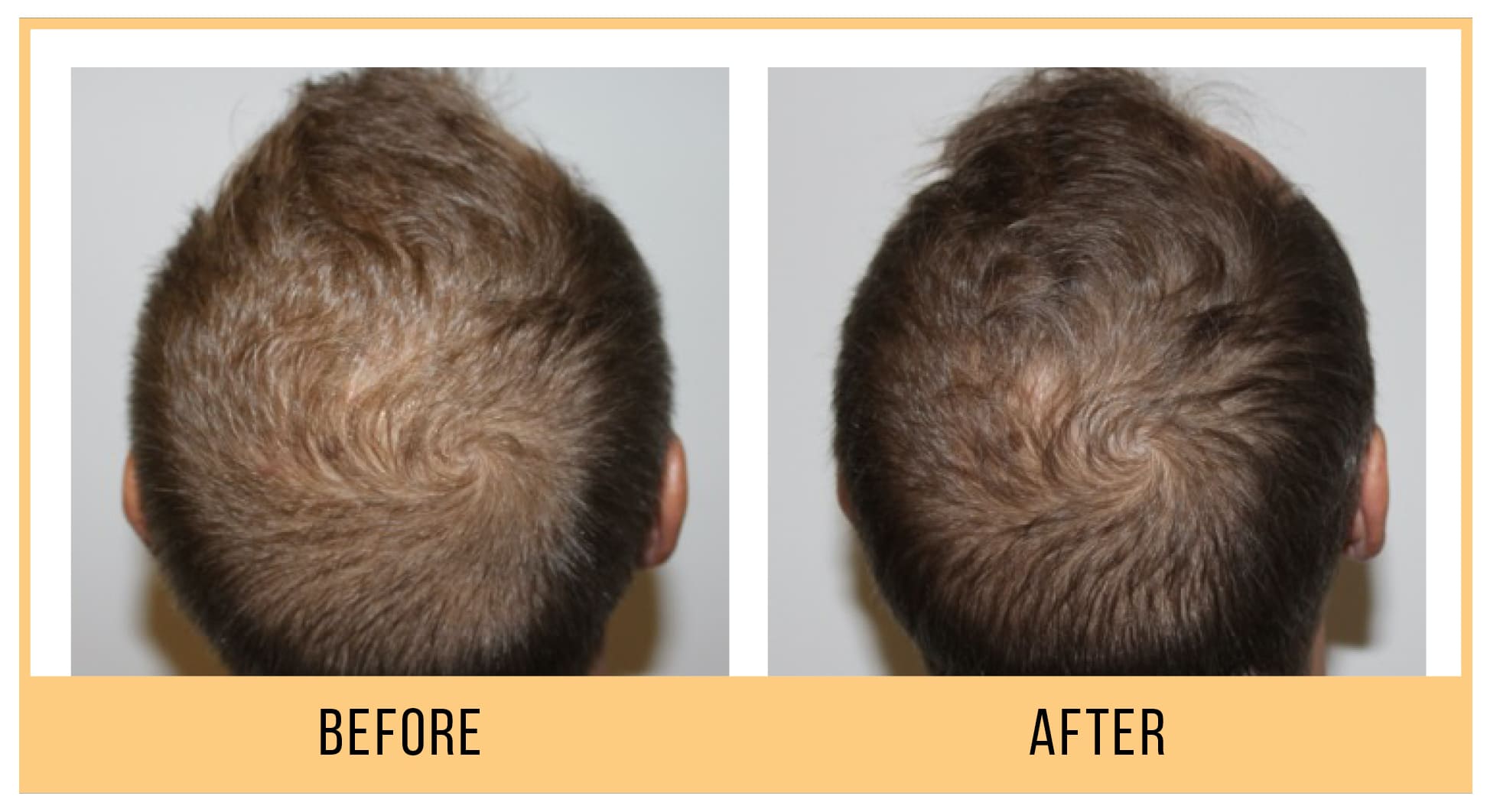 What Does a Hydrafacial Keravive Do?
How healthy is your scalp? Having a healthy scalp is important to everyone, but especially if you suffer from thinning hair or hair loss. Unfortunately, you probably give little thought to the skin on your head until you experience these problems.
However, just like the skin on your face, your scalp can experience poor circulation and clogged pores. What you see, over time, is thinning, dry, and lifeless hair, but the underlying problem lies in the skin itself and the hair follicles underneath.
You may have already experienced the benefits of a professional professional HydraFacial to cleanse impurities, stimulate healthy skin, and help you look your best. What if you could have that same glowing result for your hair? 
That's the purpose of a HydraFacial Keravive treatment, which can restore the youthful appearance of dry or thinning hair while alleviating an itchy scalp. The result is a cleaner scalp and a thicker, healthier-looking head of hair. If you suffer from dry, dull, lank hair, the problem may lie with your scalp. Just like the skin on your face, your head has pores and hair follicles that can clog with dirt, oil, and impurities.
Slide to see real before and after results
from the HydrFacial Keravive procedure.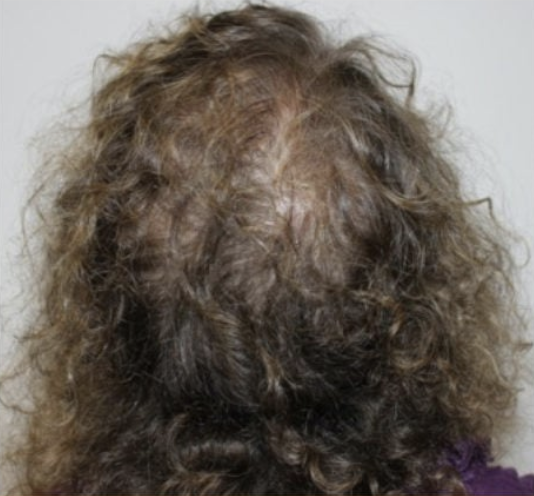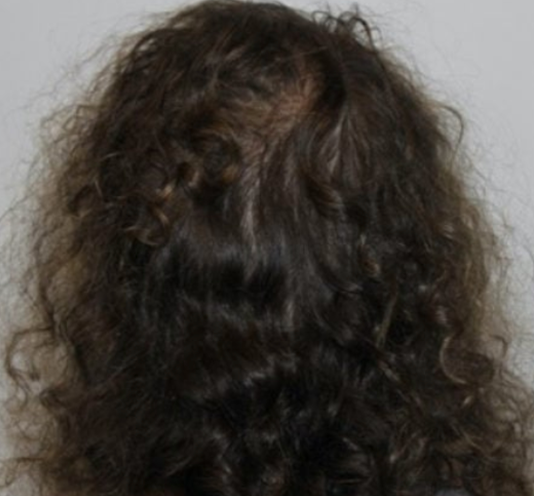 When this happens, your scalp can break out, itch, and your hair can seem thinner and lifeless.  
Hair follicles are the small cell pockets in our skin that grow hair. There are about 100,000 of these on your scalp. Each of these follicles go through three phases:
Anagen or the growth phase

Catagen or the transitional phase where growth slows

Telogen or the resting phase where old hair falls out and new hair grows
Even when hair is in the telogen phase, important cellular behaviors are preparing the hair follicle to regrow more hair. However, when these follicles don't get enough nourishment, they can slow hair growth or even die and never make it back to the anagen phase. That's when your hair becomes thinner and eventually sheds, producing bald patches. 
Genetics, stress, processing and coloring, hormones, and medical conditions can all inhibit the growth of full, healthy hair. Your hair follicles have to overcome a lot to produce hair, and we bombard them daily with pollutants, chemicals, the heat from styling tools, and other stressors. 
The idea is that a balanced scalp provides an important foundation for growing healthy, thick hair. Scalp pores can clog from dry shampoo build-up, sebum, sweat, or products not fully cleansed when you wash your hair. This can lead to hair follicles that are inactive and not working as they should. Imagine what your face would look like from a whole lifetime of accumulated pollution, sweat, and grime. Now imagine the build up under your hair from a lifetime of these same stresses!
The HydraFacial Keravive takes cleansing to a deeper level. The result is a more lustrous head of hair stemming from hair follicles that are clean and functioning as they should.
The Scalp Health Solution: Hydrafacial™ Keravive™
HydraFacial Keravive starts with clean, dry hair. The first treatment takes about a half hour and is so painless, you may end up taking a nap! There is no discomfort or downtime associated with HydraFacial Keravive. We follow this invigorating treatment once per month for three months to achieve the best results. Each treatment can be accomplished on your lunch hour!
In each 30-minute regimen, there are three steps to the HydraFacial Keravive treatment.
Cleanse & Exfoliate
HydraFacial Vortex Technology extracts dirt, oil and impurities from your scalp and hair follicles.
Hydrate + Nourish
HydraFacial Keravive Peptide Complex Solution exfoliates your scalp and nourishes your hair follicles with growth factors and skin proteins to promote a healthy scalp and healthier, fuller-looking hair.
Extend & Enhance
Daily use of the HydraFacial Keravive Peptide Complex Spray enhances your in-office treatment and delivers daily hydration and nourishment to your scalp and hair follicles.
Frequently Asked Questions
How Will I Benefit from HydraFacial Keravive?
HydraFacial Keravive improves the health of your scalp and stimulates hair growth. If you suffer from dry scalp that causes dandruff, the HydraFacial Keravive treatment will improve or alleviate the condition. The procedure helps with scalp breakouts, itching, and irritation. Thinning hair becomes fuller with a more pleasing texture. Your hair will feel softer and look shinier.
Can I Use HydraFacial Keravive Along with Hair-Loss Treatment?
Yes! Talk with your clinician about how a cleaner and healthier scalp will respond better to medical therapies designed to promote hair growth, whether oral, laser, surgical or topical. 
Are There Any Risks Associated with HydraFacial Keravive Treatment?
There is no pain or downtime with HydraFacial Keravive and it is suitable for all skin types. You may experience some hair shedding as the non-growing hairs are uprooted during the treatment, but they would have fallen out on their own regardless of the treatment.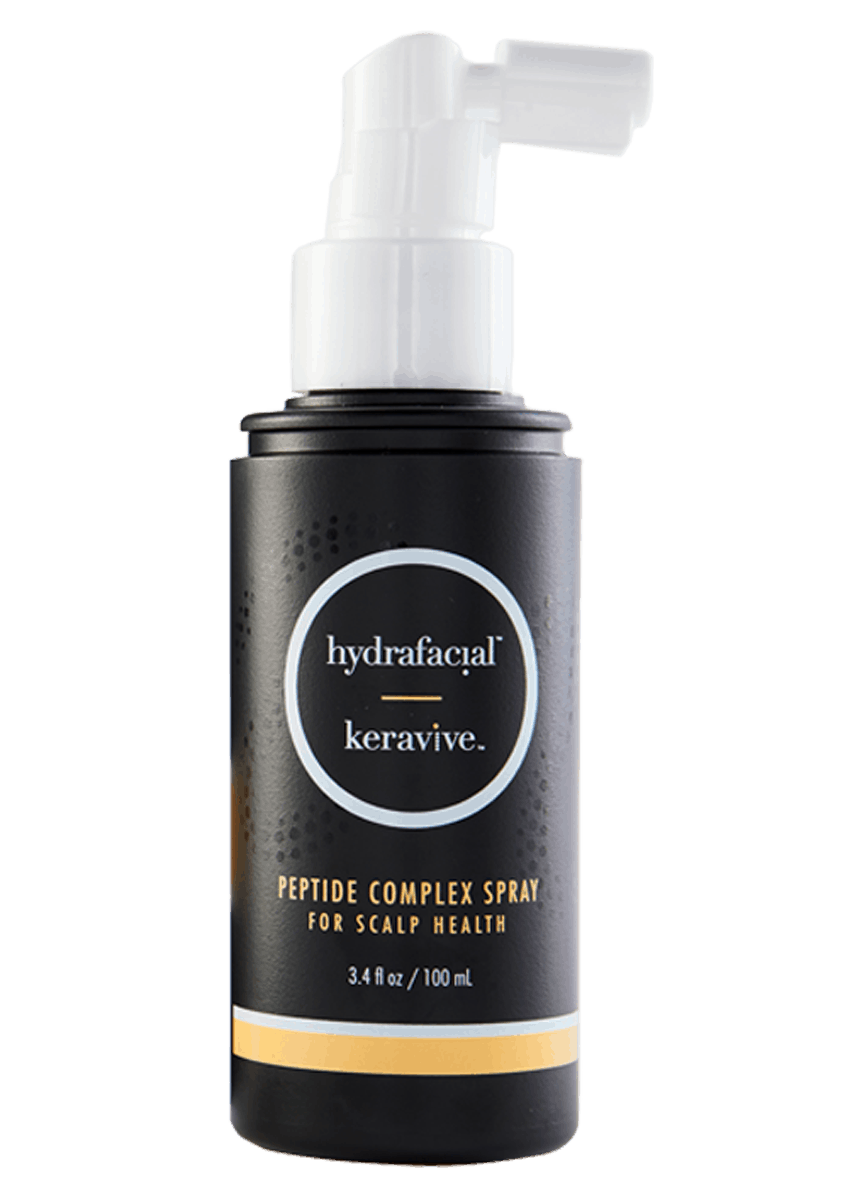 Save with Our Patient Reward Programs
Lake Nona Opthalmology offers various reward programs to help you save on the cost of our custom aesthetic treatments. Each time you receive a Lake Nona Med Spa service, you'll earn points that can be converted into coupons applied toward the cost of future services. It's easy to start earning for free, and the more points you have, the more money you save.
What People Are Saying
I love this place, it has been such of great experience to see the love Krishma Patel has on making sure your skin is beautiful and youthful. I love my facial with Katie and do not forget Andrea professionalism there. Thanks so much, can't wait to see more results. ❤️ Nelsa
Lake Nona Ophthalmology services are outstanding. From scheduling thru the actual appointment, the operation focuses in on the customer. Text reminders are sent before the appointment and the appointment starts on time or very close to on time.
The staff is friendly, the facility is very clean and Dr. Patel is fantastic.
The service was excellent, and I appreciate the professionalism and care demonstrated by the entire staff. Thank you for a really great experience."
Joaquin Reveron
2023-11-17
Excellent- Excelente
Doctor Patel and his staff are very attentive, professionals and punctual. I recommend Lake Nona Ophthalmology.