Look no further because the HydraFacial is here. Its revolutionary techniques, products and serums have made it a major disruptor in the skincare industry.
One of the most effective and least invasive skin treatments available today is the HydraFacial. This page will help you understand the procedure, its benefits, and how often you can receive this revolutionary skin clearing procedure.
What is a HydraFacial?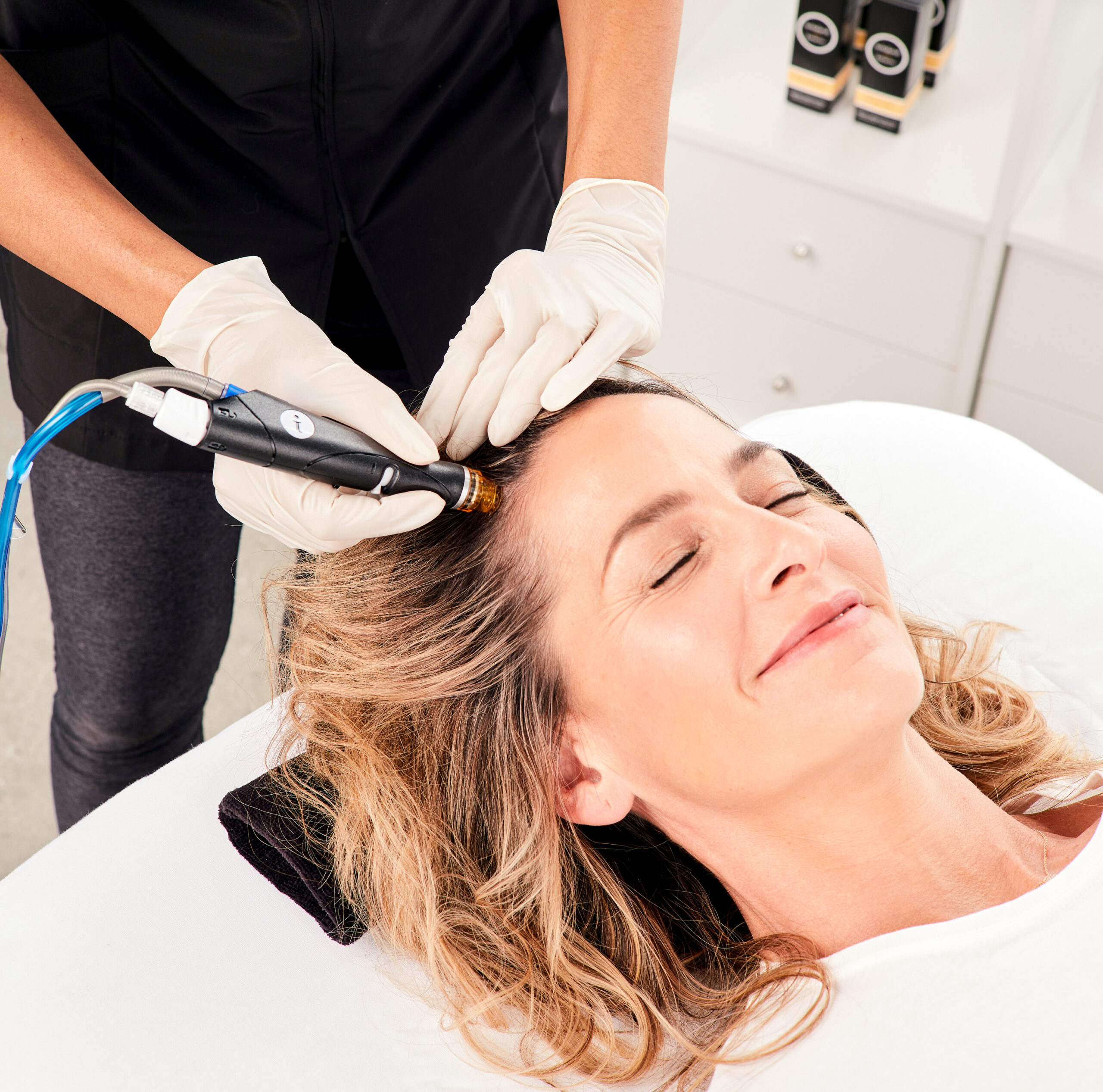 A HydraFacial is a patented skin treatment that combines microdermabrasion exfoliation of the skin along with rejuvenating hydrating serums to cleanse and moisturize the face. 
There are three steps to a HydraFacial:
Deep cleansing

Exfoliation

Hydration
Step 1: Deep Cleansing
A professionally trained HydraFacial aesthetician uses a gentle process to open the pores while a mechanical wand with small rotating heads vacuums away impurities. This is a pain-free and relaxing experience that feels like a cool scrubbing sensation on the skin.
Step 2: Exfoliation
Unlike a chemical peel, a gentle exfoliation process removes dead skin cells without the redness and scaling. Using the same wand technology, the cosmetic aesthetician will remove the deep pore-level impurities with a patented mixture of glycolic and salicylic acids. Unlike a microdermabrasion treatment which uses manual extractions, the vacuum tip of the HydraFacial tool removes impurities without pain. This gentle process also offers the same benefits of a chemical peel without the down time. 
Step 3: Hydration
Now that you have deeply cleaned, fresh skin, the technician will replenish and nourish your skin with hydrating products. Because the dead skin has been removed and the pores cleaned, your skin will be able to absorb the hydration more effectively. The result is a much softer and smoother-looking face. 
You will leave the HydraFacial treatment with the glow of fully clean, hydrated skin without the swelling or redness that can come from other cosmetic cleansing treatments. 
How Can a HydraFacial Help My Skin?
A HydraFacial improves the overall texture and tone of your skin's appearance. It can make your face look more relaxed. If you have acne, we know the cleansing and exfoliation process can reduce breakouts and soothe irritated skin. Since dead skin cells contribute to the pore blockages that cause blackheads, the HydraFacial can suck out these impurities and keep your face looking cleaner.
Rosacea is a type of chronic skin condition that causes small red bumps and pustules on the skin of your cheeks, forehead, and nose. More than 16 million Americans suffer from this skin disease and we don't yet know what causes it to flare up. There is no cure for this disorder, however there is some research data showing the HydraFacial has been successful in helping control and manage these skin outbreaks.
One study showed that HydraFacial even helped with skin aging. As we age, the fine lines and wrinkles around our eyes, forehead, and mouth gradually become more prominent. The research showed that the HydraFacial decreased fine lines, reduced pore size, and even helped with hyperpigmentation, which causes the skin to darken in small patches. 
 While more research needs to be done, these studies show that HydraFacial offers some very promising benefits for anyone seeking to have a face with clearer, healthier skin. All of this can be achieved in about 30 minutes to an hour during one HydraFacial treatment.
Does HydraFacial Have Any Side Effects?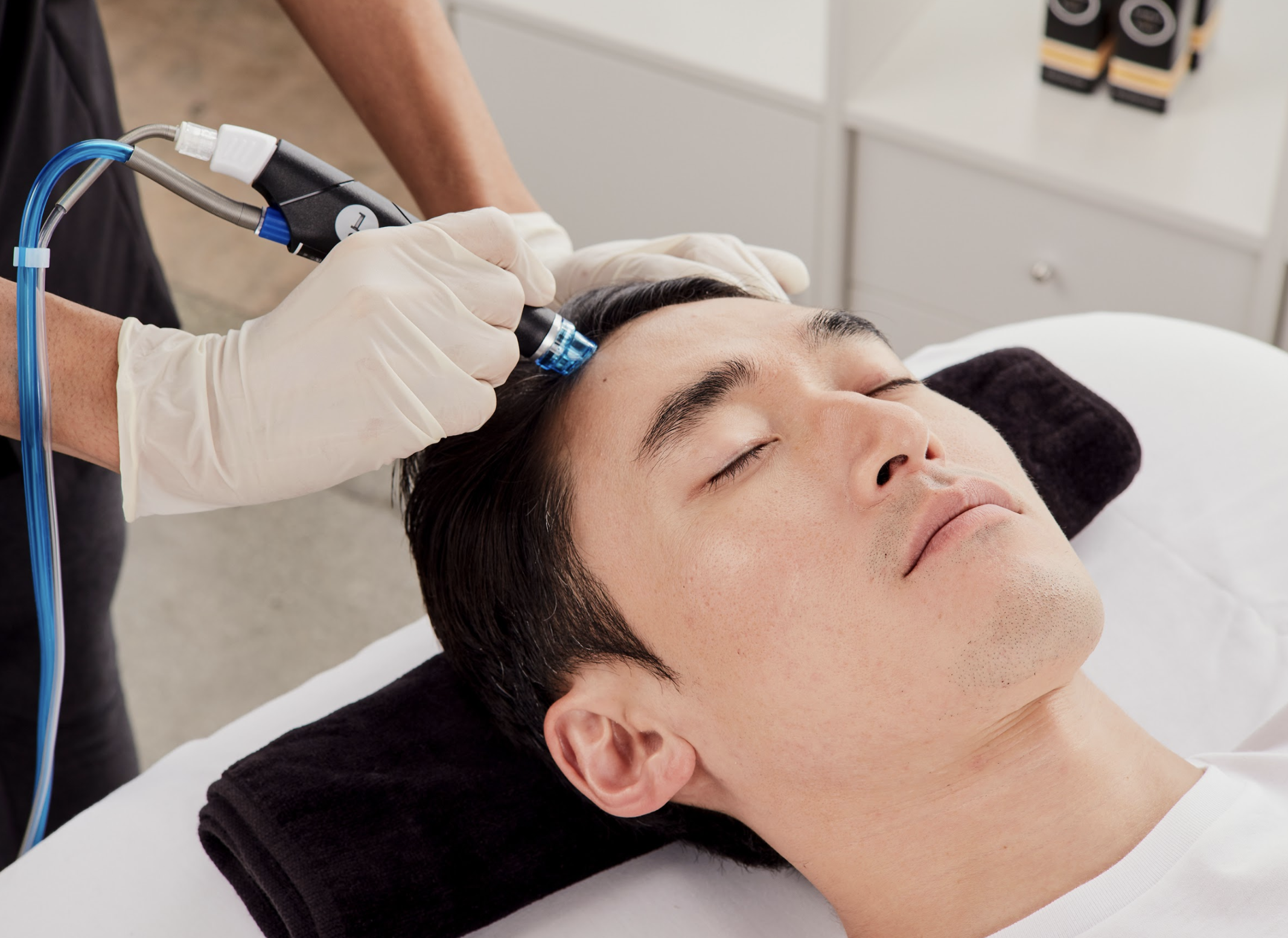 It's quite rare to experience any side effects from the HydraFacial. This is a gentle procedure designed for all ages and skin types.
Talk with your physician if you have active skin sores, such as those caused by rosacea or cold sores. The procedure may or may not work well depending on where you are within the course of your disease outbreak. 
If you are pregnant or breastfeeding, you should always speak to your doctor about undergoing any aesthetic or cosmetic procedures.
Some people could have an allergic reaction to the serums used in the procedure, but that is also rare. You should avoid sun exposure or the tanning bed for several weeks before your treatment. 
HydraFacials are non-invasive and do not cause inflammation, peeling, or other side effects that some other types of cosmetic procedures can trigger. As part of your treatment process, you will discuss allergies or any concerns with your aesthetician. If you have very sensitive skin or are allergic to any of the cosmetics used during the HydraFacial, you should speak with your medical spa team before booking your procedure.
How Long Do HydraFacials Last?
How often you should get a HydraFacial depends upon how long the effects last on your skin. This varies by individual and skin type. Typically, patients experience a two to four week run of velvety soft skin before the wear and tear of the daily grind brings people back for another treatment. 
You will notice the effects of the HydraFacial on the same day you receive the treatment. Your skin will be smoother and your complexion will be more even than before the treatment. The appearance of blackheads and skin imperfections will disappear without the redness that comes from a manual pimple extraction. Even small lines in your face will improve, thanks to the exfoliation and infusion of peptides that leave your skin looking younger. 
HydraFacial procedures can be customized to help you focus on specific areas of concern on your skin. Whether you have acne or dark circles under your eyes, pigmentation problems, or even fine wrinkles, this procedure can help. Talk with the team at Lake Nona Ophthalmology and Med Spa to find out how this procedure can give you the skin you've always wanted.