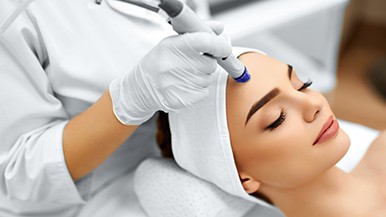 Women (and men) everywhere want the same thing: smooth, clear, youthful-looking skin. These are the primary foundations of beauty, and radiant, glowing skin can light up your entire appearance.
Facial treatments are one of the best ways to take care of your skin and maximize your natural beauty. Professional facial treatments in a medspa will help you achieve clear, younger-looking and can reduce fine lines and wrinkles, erasing years from your appearance without any downtime.
With so many different types of facials available, it can be challenging to decide what kind of facial is right for you. And we're often asked what the difference is between a "regular" facial and a HydraFacial. Below we'll break down what sets them apart and the key benefits of each one.
What is a Facial?
A facial is a procedure that helps to correct common skin health concerns such as acne, blackheads, enlarged pores, dullness, rough texture, and wrinkles.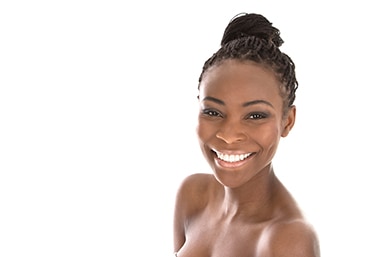 Your aesthetician will begin by cleansing your face to remove any makeup or dirt. Once your skin is clean, your aesthetician evaluates your skin type and personalizes a facial protocol to help meet your skin goals. These facials can include the use of physical or chemical exfoliators to soften up hardened debris within the follicles and to soften and brighten the skin, extractions, specialized masks, and LED Light Therapy.
Depending on your skin concern, your personalized facial treatment may also include a facial massage to promote blood flow, circulation, and promote collagen production. This is followed by a facial mask, which is chosen to meet your individual needs. A personalized application of toner, serums, moisturizer, and sunscreen are then applied to your skin before you are finished.
Benefits of a Facial
Even if you do not have blemishes, hyperpigmentation, severe acne, or any other problems, facials are important in keeping your skin healthy and free of skin issues. Moreover, a facial is a great way to find out about your skin needs and how it reacts to hormones, pollution, stress, and other elements.
Other benefits of facials include:
Reduce the adverse effects of environmental factors such as sun exposure or smoking
Minimizes breakout
Strengthen the natural protective barrier of the skin
Stimulate cell turnover
Minimize the signs of aging
What Is a HydraFacial?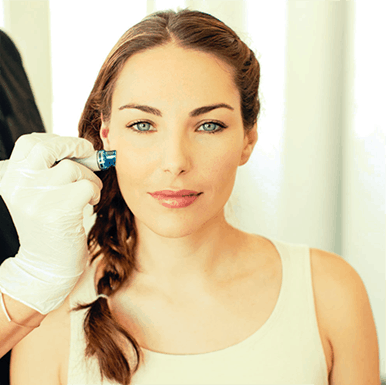 HydraFacial is a highly enjoyable yet result driven facial treatment that combines the benefits of next-level technology that uses a one of a kind Vortex delivery system that removes oil, dirt, makeup, and debris from deep within the skin. This technology also allows for a concentrated delivery of antioxidants, nutrients, hydrators such as Hyaluronic acid, and peptides into the skin for results that you see instantly and last longer than results of a traditional facial.
HydraFacial was created to address all skincare needs, including:
Fine lines + wrinkles
Elasticity + firmness
Even tone, brown spots
Skin texture
Acne
Oily + congested skin
Rosacea + sensitive skin
Large Pores
The customizable Hydrafacial treatment: cleanses and exfoliates, peels and extracts,infuses and hydrates the skin using special HydraPeel Tips on a pen-like device, and that's just the beginning!
Hydrafacial offers and 4 different HydraPeel exfoliating tips that provide moderate to aggressive exfoliation, they also offer 3 strengths of their nonirritating GlySal peel ranging from superficial to medical strength. This allows up to personalize a patients treatment due to skin needs and type. It also gives us the freedom to change our protocol as your skin changes to achieve our results.
Super Serums, also known as Boosters, are designed to target specific skin concerns including anti-aging, pigmentation, sun damage, acne, rosacea, and sensitive skin. Boosters can be added to your treatment along with LED light therapy and Lymphatic drainage for a complete Red Carpet worthy Hydrafacial experience.
Benefits of HydraFacial
HydraFacial cleanses, peel, extracts, and exfoliates the skin without any discomfort. HydraFacial is all about no pain and full gain! The benefits of HydraFacial include:
No downtime, discomfort, or irritation
Great for all skin types
Longer lasting results than a traditional facial
Peptides minimize lines and wrinkles and heal the skin.
Deeply Hydrates
Uses result driven ingredients
Minimizes pigmentation
Minimizes inflammation and redness
Smooths out skin texture
Pain Free extractions
Instantly reduces pores
Plus all the benefits of traditional facials.
How is a HydraFacial Performed?
The process starts by cleansing the skin with water and a gentle facial cleanser to take away any excess oil and debris from the surface of the skin. For our Platinum Hydrafacial service, a Lymphatic Drainage treatment would be performed at this time. For our Deluxe and Signature treatments we start our first step with the HydraFacial device and Hydrafacial Handpiece after cleansing.
A patented disposable HydroPeel exfoliating tip is chosen according to your skin type and is used to drive a lactic acid and glucosamine solution passed the skin's surface to further remove debris and oil from within the pores and physically exfoliate the skin.
In the second step, a light chemical peel is performed using the GlySal Peel percentage best suited for your skin to soften the oil within the pores and prep your skin for extractions while giving you a glowing complexion. Following the peel, extractions are done with the HydraFacial handpiece and correlating HydroPeel tip. This step penetrates a salicylic acid solution into the pores as it pulls out impactions stuck inside. Once the extractions are completed, the skin is neutralized using water.
At this point, the Hydrafacial treatment can be further personalized by adding a Booster to work on specific concerns and red or Blue LED Light therapy.
The final step in the treatment not only hydrates but also protects your skin from future damage. The Anti-Ox solution used for this step is formulated with powerful antioxidants, peptides, and deep penetrating hyaluronic acid. Once it sets into the skin, the aesthetician applies moisturizers and sun protection that are best suited for you and reveals your Gunkie Jar.
The Gunkie Jar is attached to the back of the HydraFacial and collects all the oil, dead skin, blackheads, and other impurities removed throughout the treatment. This allows you to physically see what sets Hydrafacial treatments apart from all other facial treatments and how much more beneficial they are to your skin's health and appearance.
The best way to decide if HydraFacial is right for you is to come in and talk to our medical aesthetician. She'll be able to answer all your questions and address any of your concerns.